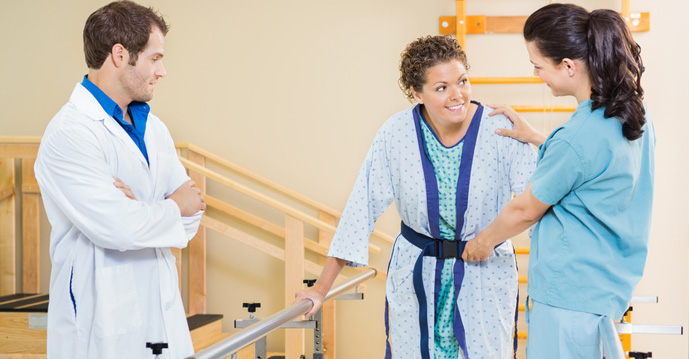 Testimonials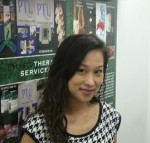 I found the therapist to be caring and listened to my needs. I suffer from back and leg pain. Although my condition is chronic, I recover well enough to participate in the activities I enjoy doing like dancing. Keep up the good work!
- Jenny Chew
---
I was diagnosed with spondylolisthesis after suferring from back pain for several months. It was quite serious as it might be worsen with time. I was referred to PTLG. After several sessions, my back felt much better. My recent MRI has shown my condition to be stable now. I am very happy and would recommend PTLG anytime…
- Mr and Mrs Marc van den Bogaerd
---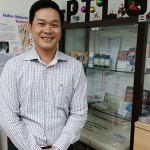 Jonathan is very professional and dedicated in treating my shoulder injury. Always recommend and making sure I do the excercise right to improve my strength and mobility. Through out my sessions with Jonathan, I find him to be knowledgeable, approachable and lots of patience.
- Shawn Teng
---
I was initially rather skeptical about visiting a physiotherapist because my friends commented on their lack of improvement and recovery despite visiting one. However, my Orthopaedics Surgeon referred me to Jonathan Lim of Physio & Therapy Lodge Group Pte Ltd and since I was desperate to stop the pain in my knees, I decided to give it a try.
I am glad I did, because just after the second session, I saw a tremendous improvement in my condition. Previously, I had difficulty walking, needless to say engage in exercises. However, with Jonathan's expertise and guidance, I am able to return to exercising per normal now. He is extremely patient and attentive. Rather than dishing out the usual and conventional advice, he finds out my preferences and lifestyle first and then recommend simple exercises and stretches which are suitable for me.
I am glad I met a physiotherapist who is not only knowledgeable in his field, but also genuinely has his patient's interests at heart.
I will definitely not hesitate to recommend Jonathan to anyone who needs a therapist!
- Tracy Teo
---
"I suffered lower back pain after fall. My Condition was so severe that getting out of bed in the morning or making a trip to the toilet in the middle of the night were daily battles. I could not even stand for 10 minutes to wait for the bus and also could not sit for too long . Due to the excruciating back pain experienced while standing and sitting I was then referred by the doctor to Physio & Therapy Lodge. I was sceptical at first, but thought I'd give it a try. After about 2 months or so, I was able to stand and sit without much pain. I had been having difficulty for 6 months before starting Physiotheraphy with PTLG. I started March 2014, and now 9 months after, I'm doing great. Thank you Jonathan for your patience. I deeply appreciate everything you've done for me. No injections, No surgery and No drugs, after two to three months treatment, I am able to move freely without pain. Most recently, I am able to make short trips holidays to Japan . Now keeping up with my daily active activities is no longer a problem. Thanks to Physiotherapist Jonathan Lim."
- Jenni Lim
---
"4 days away from my Hong Kong Tour and I am still having walking problem and was using crutches. Contemplating to give up this trip. My dear friend, Valerie urged me to go for physiotherapy treatment. With slim hope, I attended the 1st session and I saw improvement and by the 3rd sessions, I was able to walk without crutches. And of course, on the 5th day , here I come Hong Kong. Thanks a billion, Jonathan, for the physio techniques you applied and exercises for me to practise have help to make this trip happened."
- Janice Loh
If you're in search of college essay writing assistance most likely, you've heard of EssayBox. The service specializes in writing all sorts of papers which include essays, research papers and thesis papers, term papers along with movie and book reviews. They'll help you decide write my college paper on the topic and deadline for your paper and will be able do it before the due date. The company will also be able to meet deadlines that are strict. EssayBox is available throughout the day 7 days a week.